58 South Molton Street
Central London
Therapy Rooms to Rent
Clinic space for rental. Weekly, Monthly or Ad-Hoc. We give each clinic the flexibility to adapt to the current changing environment. We have a maximum flexibility package that allows you to renew whenever you need the space.
We welcome practices that are CQC registered and work in keeping with the guidelines.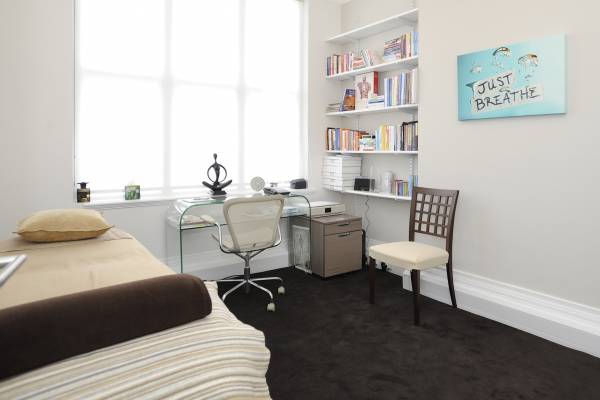 Ad Hoc
Ad-hoc therapy room rental is simple: you register and then rent a room for the time that you want by the hour.
Contact us to arrange viewing.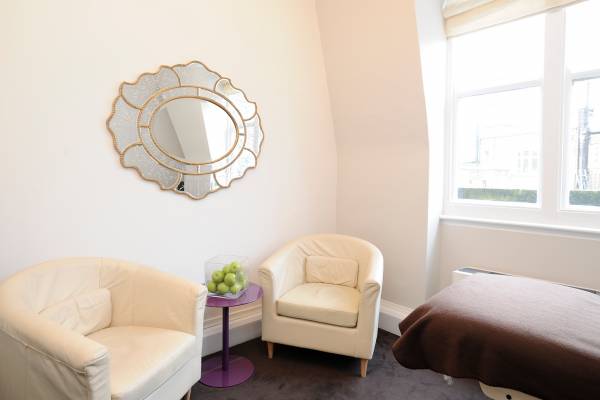 SHORT TERM
A contracted therapy room gives you a beautiful, fully maintained consulting room and administrative services.
Contact us to arrange viewing.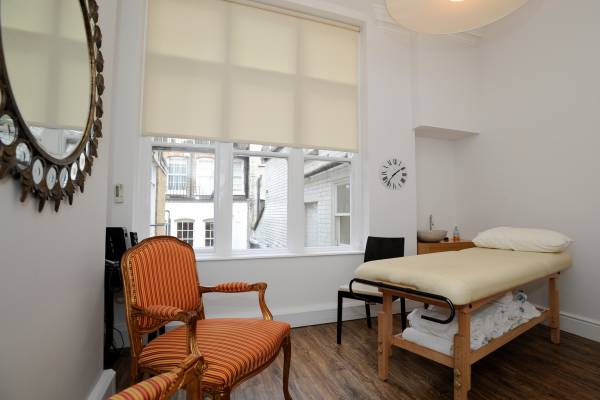 Long TERM
A Full-Time, Full-Service Home For Your practice, we are the only central London business to offer a sublease to therapists.
Contact us to arrange viewing.
CQC Ready
practitioners can now register their room at 58 as part of their CQC registration only
Flexible contracts
Ad Hoc/Short Term & Long Term options to fit with therapists needs and availability
Central London Location
Less than 5 minutes' walk from Bond Street Station or Brook St. street parking
Long Opening Hours
7 days/week including bank holidays for up to 12.5 hours a day
16 Years of Experience
Open since 2007, taking care of hundreds of therapists and thousands of clients
Fully Serviced with Reception
All-inclusive in your rent - Rates, Service charges, utility bills, cleaning and more …
Medical/Functional Medicine
Private GP, Functional medicine doctor, oxygen chambers, hormonal balancing, Chinese medicine
Mental Health
Psychotherapy, Psychology, Coaching, Mindfulness
Posture Clinics
Chiropractic care, Yoga, Qigong, Osteopathy
I have returned to 58 post- lockdown and enjoyed the warm welcome back. I have found the flexibility of mixing face to face sessions with Zoom calls is best for my practice and have been impressed with all the safety measures in place. There is hand sanitiser on every floor and every room has sanitiser and disposable cloths to clean chairs between clients. The reception area is fully screened and there is a managed protocol to ensure every clinic run screens clients for Coronavirus.
I have practiced in many private clinics and centres in London over the last decade. I can confidently say that 58 wellbeing is likely to be one of the best wellbeing centres in the city. They have successfully implemented the necessary precautions to maintain both therapists and customers safe whilst maintaining a loving attitude towards everyone entering the establishment. I have only received good feedback from my customers. Thanks to everyone at 58 wellbeing centre. We are very lucky.
58 is a beautiful Wellbeing space. I am so glad to be back and feel very confident with the measures put in place post Covid Lockdown. As a practitioner I am so happy to see my clients here again!
As a new business, 58 South Molton Street has been a wonderful starting point for us. The centre has a wonderful ambience to it, and is well looked after and maintained. The reception staff are efficient, helpful, responsive, warm and friendly and the same feedback comes from our clientele about the reception service too. We have referred our clients to some of the other clinics and practitioners at 58, and they have come back to us with fabulous feedback and experiences. We would highly recommend 58 to established clinics, looking for a fantastic central London location, or to practitioners wanting somewhere to start a base to grow their clinic, with a lovely support network.
Couldn't be happier returning to lovely 58 well-being. The clinic is spotless. They have taken extreme measures to reassure everyone with sanitizers and deep cleaning the rooms. I'm extremely grateful and happy to receive great feedback from my patients each time they visit. Thank you.
58 South Molton Street was the perfect place for Nuriss to launch its second clinic. 58 is a wonderful and supportive environment and a place where we have the opportunity to refer our patients to the other resident health experts, allowing us to provide a 360 wellness approach.As the medical director of Nuriss, I highly recommend their services. The staff are helpful and professional, the surroundings relaxing and luxurious. Our patients love coming to see our skin specialists here!
58 South Molton street is a genuinely unique place to visit and work from, as the setting is a beautiful one. Its tranquil and peaceful environment makes one forget that we are right in the middle of the hustle and bustle of central London. This makes my place of work one I really love, and what is even better, one where my clients feel relaxed. I am not only lucky to work in a beautiful and refreshing space in a great location, but the friendly and helpful staff, along with my colleagues makes it an enjoyable experience. As it is an integrated practice, it is a hub of exceptionally talented practitioners. This works out wonderfully because I am then able to refer some of my clients to experts in different fields, all under one roof. Working collaboratively means we are able to pool and share our knowledge and skills and offer an incomparable experience. An extra-added bonus is that I am able to see my colleagues myself!
*May Vary Depends On Rooms, Days And Contract Length
| | |
| --- | --- |
| Ad-Hoc: Rent a Therapy Room per Hour | £30 / Hour |
| Contract: A Secure Weekly Time Slot | £60 / Week |
| Contract Per Day: A Weekly, Full Day Time Slot |  From £185 weekday, £120 weekend |
MAKE AN INQUIRY
We encourage therapists to come and see our rooms and facilities OR we can arrange a virtual tour.
We are open 7 days a week (including bank holidays) – 364 days a Year

Monday-Friday 9am–9:30pm

Saturday & Sunday 10am–5pm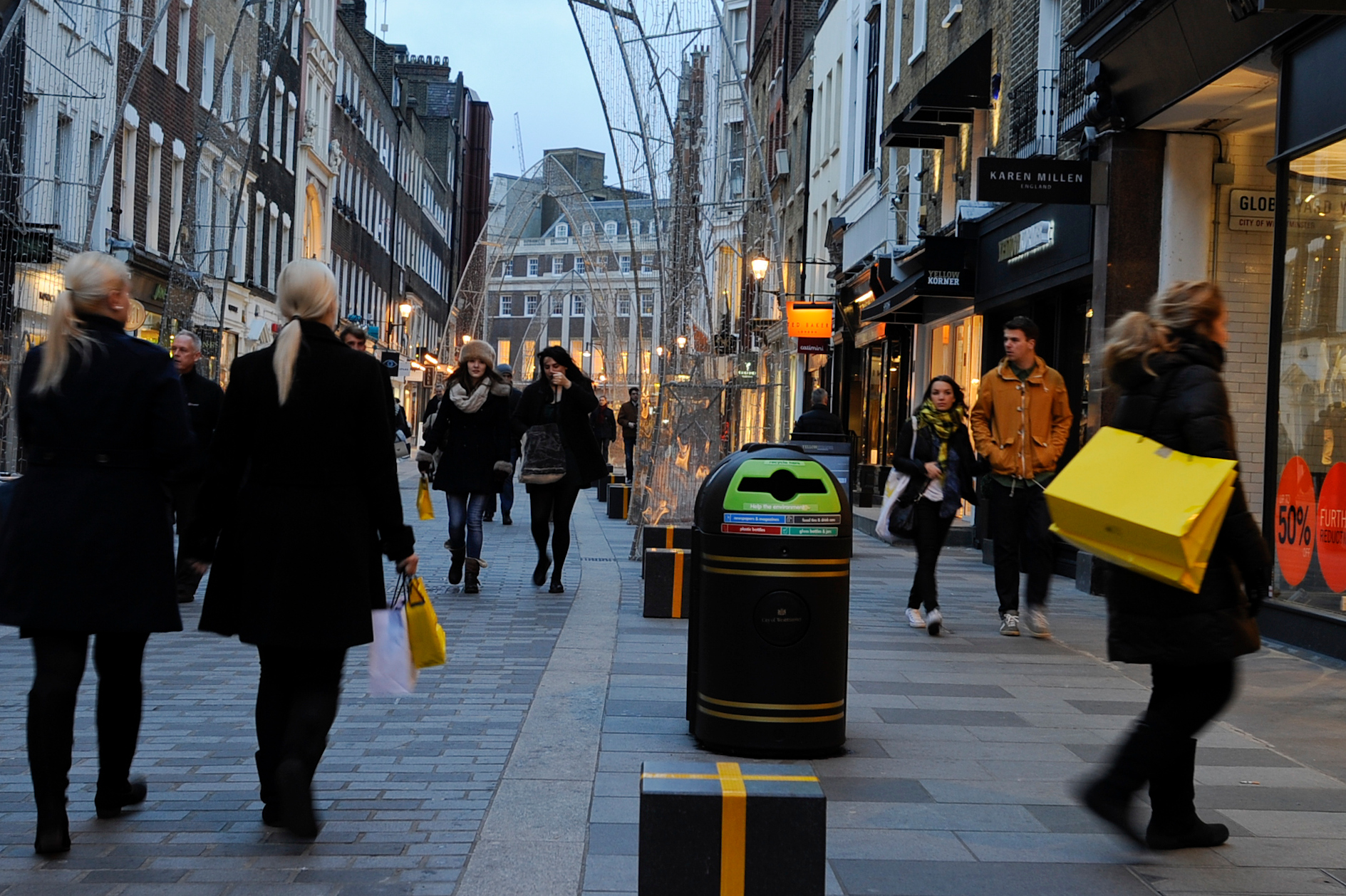 Join 58 on Ad-Hoc this Summer and start seeing your clients at Our Beautiful treatment rooms for £30 per hour only!!! ***

*** When purchasing a package of 10 hours